CELEBRATING OVER 20 YEARS SERVICE
SOL Communications Inc. is a 501c3 NGO dedicated to environmental and social projects that bring together people of many ethnicities and backgrounds. SOL has successfully supported indigenous populations, homeless advancement projects, environmental preservation, and a variety of multi-media projects designed to bring awareness to human and environmental crisis. SOL is Signal of Love.
---
In the News
Water Protector Documentary
Leana Hosea is the producer and project manager for an exciting new film project. Leana works for the BBC World Service and has reported stories as deep into the fray of war one would ever want to. be.
Her film is entitled "To the Last Drop" and can be found here.
Leana Hosea's Water Protectors is about ordinary women in Flint, at Standing Rock and on the Navajo reservation who have had their water poisoned and are at the forefront in the movement for clean water. The film includes the increasing Native led opposition to corporate resource extraction and the growing leadership of Native Women in the environmental movement. SOL serves as Leana's Fiscal Agent.
---
"Monsanto 10″ Trial
Members of SOL, including EEK Team, participated in the direct action to shut down Monsanto's
Woodland California seed production facility. 10 were arrested, including SOL Director Mauro Oliveira and the following legal battle has become an interest to activists accross the country because the prosecution dropped his initial 3 misdemeanors and charged with a loitering infraction that ignored the first amendment right of free speech and redress. In a nutshell the government said the protest was loitering. After two court appearances already, the trial is set for December 4th, 2017.
---
STANDING ROCK SUPPORT

Oceti Sakowin Camp on December 9th 2016
SOL volunteers and directors are working with Oceti-Sakowin organizers on site, in the production studio, and in social media. We have been in multiple actions, on the Backwater Bridge, DAPL supply yards and at Turtle Island. SOL also directs donations to organizers and the general fund at Oceti-Sakowin.
| Standing Rock Media Support | |
| --- | --- |
| | |
| SOL Executive DIrector Mauro Oliveira edited and scored the music in this 1:47 second fundraising video. All the scenes were shot by many men and women who risked their lives and equipment to document brutal human rights crimes by the Morton County North Dakota Sheriff, DAPL security, the North Dakota National Guard and law enforcement from surrounding states. The media team at Standing Rock has been crucial to bringing out the truth in dozens of actions related to the DAPL resistance over the last 8 months. Digital Smoke Signals and satellite crews have been capturing evidence as well as delivering the news as mainstream media flaunts a black out on the revolutionary events taking place at Standing Rock. Myron Dewey, Dallas Goldtooth and dozens of camera women and men, along with battle hardened drone pilots have earned the respect of an international audience on the edge of their seats! PLAY VIDEO | |
---
Defiance Canyon Raptor Rescue
SOL project expands into wildlife rescue in official capacity as Battle Creek Alliance Director Marily Woodhouse is now licensed to heal raptors.
To further our mission of taking substantive action to protect the natural world, Battle Creek Alliance members began rescuing and rehabilitating wildlife several years ago. We have expanded to also operate as Defiance Canyon Raptor Rescue specializing in eagles, hawks, and owls. Wildlife rescue is not funded by governmental agencies; generally, wildlife agencies do not perform rescues.
People often focus on individual species, but we believe every species is important, whether it is on a man-made list or not. Habitat fragmentation and loss have serious effects on wildlife. Wildlife rescue, in conjunction with our work to keep watersheds and forests intact, addresses the root causes of the problems.
---
SHUT DOWN CREECH
March-April 2016

Hosted by:
CODEPINK: Women For Peace
Veterans For Peace
Nevada Desert Experience
Voices for Creative Nonviolence
SOL Directors and EEK Team participated in the 2nd national mobilization of nonviolent resistance to shut down killer drone operations in Afghanistan, Syria, Iraq, Pakistan,Yemen, Somalia and everywhere.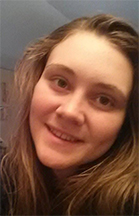 EEK Team Project Manager, Mahai'a Oliveira, 19,  was arrested, along with 26 other activists from around the nation. Mahai'a and a Code Pink grandmother, Shirley Osgood, have been singled out of the group and are the only two standing trial. Charges were dismissed on most of the other activists and the remaining caught up in a tactic law enforcement and the courts have turned to- traffic citations instead of criminal charges like trespassing. Their trial is July 19, 2016
About 150 activists joined us from 20 states across the country, including over 50 veterans of war. In a very successful resistance action, we were able to interrupt business as usual for several hours. In 2014 there were 34 activists ultimately arrested. Please join us, and help spread the word. Together we are PEACE!
During Creech Week, we hold vigils daily, Mon.-Fri., during rush hour commute, which is 6:00-8:00 am and 3:00 – 5:00 pm at the base gates. Drone pilots enter and exit past the activists and their messages. Participants who can only join part of the week are urged to participate Wed.-Fri. Both years, on friday at the end of the week's vigils we have the largest resistance….mass mobilization and multiple actions that lead to arrests and more opportunities to share the message in the courts and the streets of Las Vegas.
RELATED:
| Activists Enter Air Base at Night | |
| --- | --- |
| | |
| SOL Executive DIrector Mauro Oliveira was part of a night action at Creech Air Force base, October 2015, where 5 activists penetrated the base. Tense moments ensued but all the activists remained out of jail. Oliveira was interiewed about the action by the folks at Huffington Post Live. Mauro regularly engages in civil dis-obedience at Beale Air Force Base in northern California where he has been arrested multiple times but having all charges dropped to date. PLAY VIDEO | |
---
Multi-Media
SOL Documentary Productions
DRONE STRIKE- UNITED STATES TERRORISM
This video was shot at Creech Air Force Base in Nevada during March 2015. Activists from all over the US and other countries gathered and performed multiple "actions" in protest of the highly secretive CIA -operated drone assassination program.
CLEARCUT NATION
CCN examines the decimation by extreme clearcutting that is occurring in the watersheds of northern California--the watersheds that support all of the life in the state. It focuses on a particular watershed as an example, but overall is about how we treat, and relate to, the natural world.This film is based on 8 years of research and field work, as well as decades of life experience in the wild lands of California.
VANISHING PRAYER
This video partly tells the 1990s chapter of the Native American Grandmothers at BIg Mountain. resist relocation from their traditional homelands where north america's largest surface coal beds are being mined. THe struggle and the resistance is over 40 years now and uranium mining has revived as well.
CHILDREN PRESENT ATMOSPHERIC CRIMES AND DANGER
A group of children narrate the basics on stratospheric aerosol geoengineering including patents, rainwater testing, sattelite imagery, and other observable topics. THis is a must video for those undecided as to the secret programs existence.
GRANDMOTHERS AND THE BOMB
This ipromptu video was recorded the day before the annual mother's day protest in the early 1990s, outside of Mercury, the main entrance to the Nevada Nuclear Testing grounds where over a thousand nuclear detonations took place. Wise Matriarchs tell an incredible story
CHEMTRAILS PH This short documentary was more or less the extended first trailer for Michael Murphy's "What in the World Are They Spraying?"
---
A Leader in Climate Change Activism
[powr-media-gallery id=695c7e46_1465516008]
---
Projects We Partner With